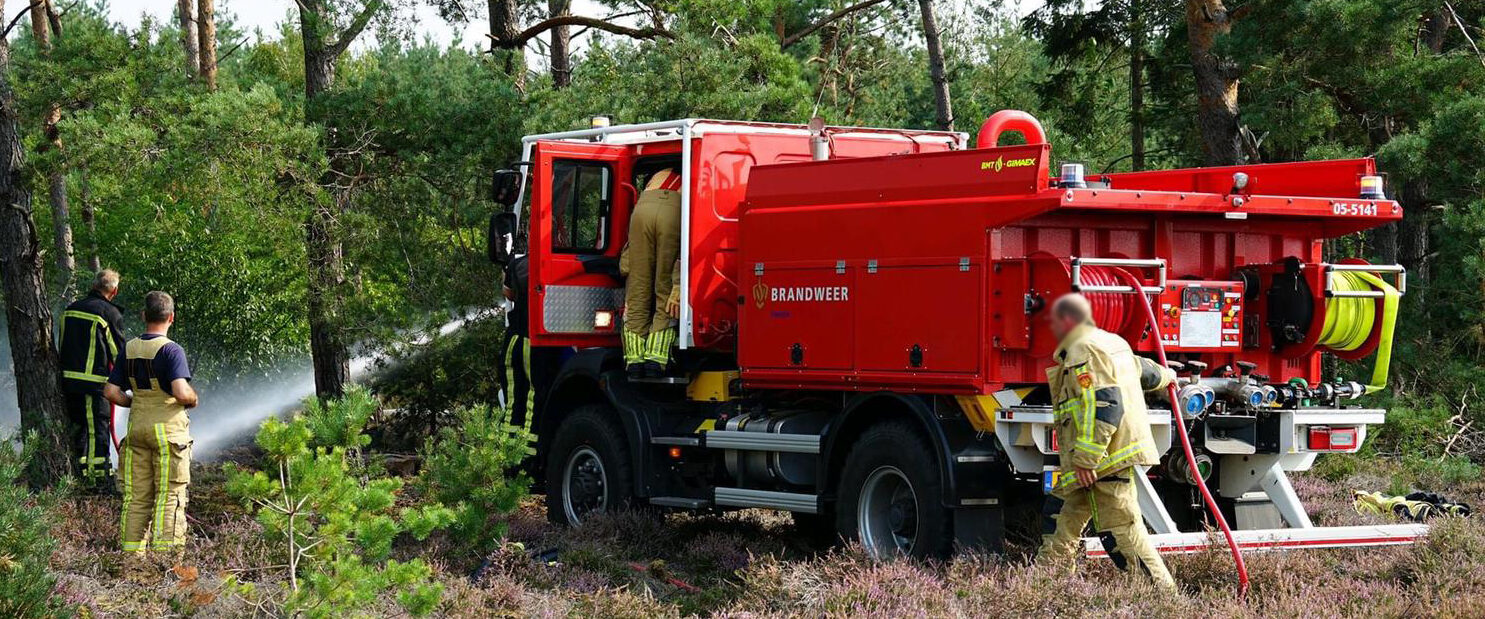 CCFM
Wildland fire fighting and WT4000
The GIMAEX CCFM wildland firefighting vehicle is basically equipped with a Renault D14 14 T. 4×4 (single air all around) manual gearbox CCR 280 HP Euro 6 chassis with a wheelbase of 3500 mm, which is factory equipped with an ergonomically designed and certified crew cabin for up to 4 people.
Other information or additional (chassis) options on request
Know more about this product?
Mannus Bergboer
Productspecialist
+ 31 412-695550
Photo gallery
Video
Know more about this product?
Mannus Bergboer
Productspecialist
+ 31 412-695550