Service containers
Custom made care container with professional kitchen in stainless steel.
More information about this product will follow soon.
For more information, please contact one of our product specialists via
+31 (0)412-695550
Eigenschappen
Oppervlaktevergroting d.m.v. uitklapbare vloer, dakpaneel en vaste zijwanden
Professioneel ingerichte keuken uit RVS, voorzien van koelkasten, koffieautomaat, magnetron, schoon water
(warm & koud) voorzien van legionellafilter, luchtverversing (aanzuigen/blazen), en ergonomische kasten met afsluitbare deuren en warmhoudboxen t.b.v. 50 warme maaltijden
De verblijfsruimte is voorzien van een airco / klimaatsysteem
Voorzien van elektrisch bedienbare luifel aan voorzijde (Loket) en Achterzijde (Garderobe / Schoonwerkplek)
De container is geheel zelfvoorzienden d.m.v. een 200 liter schoonwatertank, warmwatertoestel, en 230/400 V Silent Diesel Generator en hydraulisch automatisch nivellerings systeem
Alle verlichting is uitgevoerd in energiezuinig LED verlichting met een hoge lichtopbrengst
Ergonomisch ingerichte materiaalruimte
Pneumatische bedienbare lichtmast voorzien van 2x 10.000 lumen LED Lampen
Snel en eenvoudig inzetbaar
Overige eigenschappen van deze container zijn op aanvraag
Know more about this product?
Martin Hulleman
Senior Product Manager
+ 31 412-695550
Photo gallery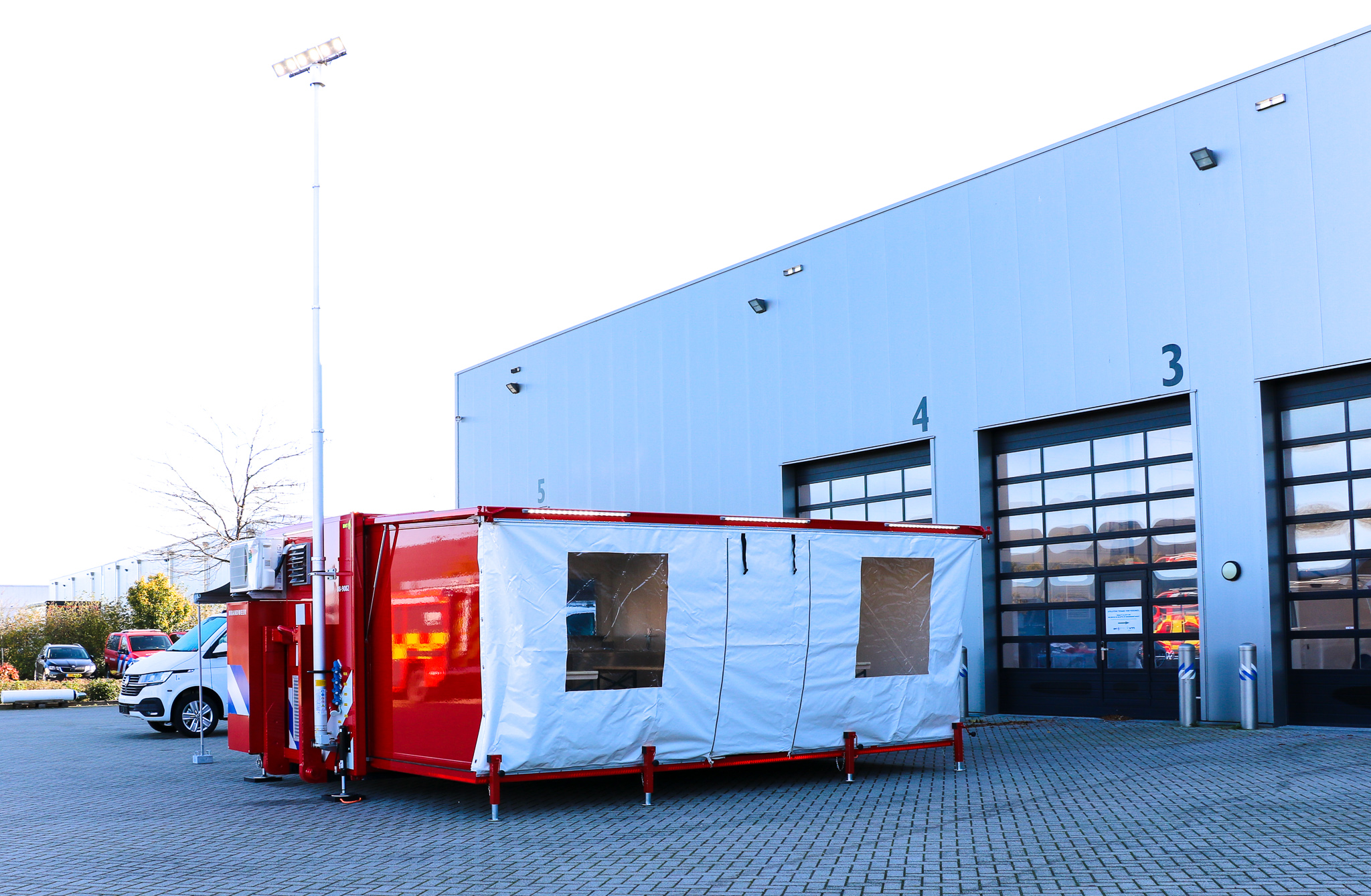 Video
Know more about this product?
Martin Hulleman
Senior Product Manager
+ 31 412-695550