Operation
Operation One Seven Compressed air foam
The unique properties of One Seven extinguishing foam yield a staggering 90% utilisation of the water used, compared to only 5-25% for conventional fire-fighting methods using only water. The effectiveness of the foam ensures a fast knock-down of fires and greatly reduces the damage to property, as limited water consumption prevents excessive water damage and makes it easier to clean up.
These properties lead to greatly increased safety levels for fire fighters, which is one of the key aspects at each fire scene. The characteristics of One Seven include an extremely long throw and deep penetration into the area of the fire to reach the source of the fire, resulting in the following effects.
ONE SEVEN SEPARATION EFFECTS
The foam blanket covers the surface of the solid or liquid fuel, stopping the release of flammable gases, as well as the supply of oxygen.
ONE SEVEN COOLING EFFECTS
It makes a prolonged cooling period possible, during which the foam evaporates on the fuel, rapidly cooling it down to below its ignition point.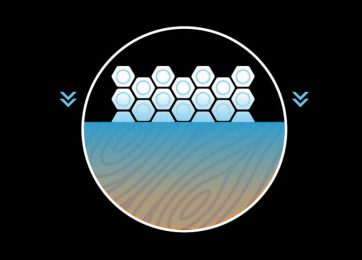 ONE SEVEN MOISTURE-PENETRATING EFFECTS
The water-foam solution is released from the foam bubbles and efficiently penetrates any solid fuel.
ONE SEVEN INSULATING EFFECTS
By covering nearby surfaces with foam, One Seven protects operating personnel from radiation from the surrounding structures.
One Seven Benefits:
Efficient use of water.
Large throw length, allowing more distance from the fire site.
Extremely fast knock-down.
Reduced physical strain for fire-fighting personnel.
Transport lengths up to 1,000 meters.
Highly suitable for use at heights of up to 400 meters (also via risers).
Extremely effective during offensive and defensive interior and exterior deployments.
Proven strong reduction of water damage.
Suitable for a wide range of fire classes, even with high voltage installations up to 100 kV (with dry foam).
Less environmental impact due to drastic reduction of contaminated extinguishing medium.
Excellent extinguishing properties on flammable liquids and plastics.
Know more about this product?
Martin Hulleman
Senior Product Manager
+ 31 412-695550
Photo gallery
Video
Know more about this product?
Martin Hulleman
Senior Product Manager
+ 31 412-695550